🎤 Nas selling his songs, Man City developing VR stadium and new Samsung TVs have NFT trading capability. Content3 Weekly Wrap 🌯
Well hello, 2022!
Here's hoping you got far away from the metaverse for at least some of the holidays and filled your time with some well-earned rest and relaxation.
As well as the mandatory cooking, cleaning, laughing, arguing and crying that seems to define Christmas around here, I spent my time digging up wells, chopping down trees and getting a lot of fresh air.
Our next Content3 Zoom call is on Wednesday at 1700GMT.
We'll hear from two leaders currently undertaking projects in the Web3 and Metaverse space.
We'll dig into the recent stories at the intersection of content and emerging blockchain, AR and VR technology.
And we will get the chance to ask our friends suitably stupid questions as we all try to get our heads around this remarkable but incomprehensible opportunity...
Invite a friend to Content3
We closed new membership to Content3 before the break, and some people have been in touch to request the addition of new friends to the group.
For now, new members will be added only by personal referral from an existing member of Creatorville or Content3.
Existing requests are being processed, and if you would like to propose a new member, please email mailcreatorville@gmail.com and we will make it happen.
Your friends are our friends.
But despite the festive season, Content3 never sleeps, so here goes with some of the stories that have come out of hibernation to start our virtual year:
Buying Apes on your telly?
Well, traditionally the first week of the year is when all the good and great of the tech world descend on Las Vegas for the Consumer Electronics Show.  Due to COVID, lots of people have stayed at home. But that hasn't stopped some pretty remarkable announcements.
Samsung has revealed that their new range of TV screens will allow you to show off your NFTs to your friends (if they are ever allowed round to your house again).
They say:
"In 2022, Samsung is introducing the world's first TV screen-based NFT explorer and marketplace aggregator, a groundbreaking platform that lets you browse, purchase, and display your favorite art — all in one place."
It seems part of a broader strategy to offer the ability to interact with important content all on one main screen at home, regardless of its origin.
I'm sure the ability to buy and sell digital art on your big screen is an entry point to home shopping functionality, which will no doubt expand into many other products if successful.
Manchester City and Sony developing football fan metaverse
The Premier League champions have announced a partnership with Sony to create a new, virtual fan experience based around the club's stadium.
They say:
This partnership with Sony puts City at the development stage of an exciting project that will create immersive digital fan experiences that have never been seen before in football.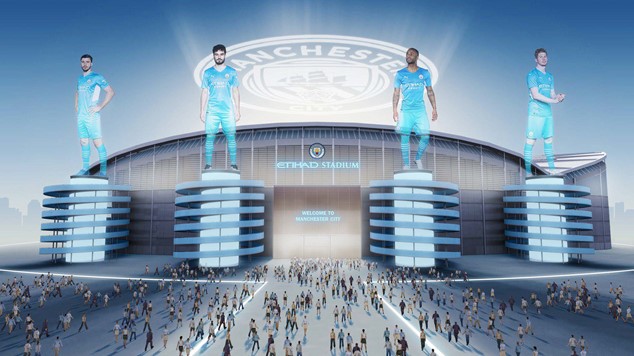 Whilst this deal seems to be a long term project to figure out how best to engage global fans, it's not City's first foray into VR.  Back in 2017, they partnered with Jaunt to create 360 videos of the fan's experience during a game inside the ground.
One thing is for sure. For these huge sports brands with massive social followings, finding a way to monetise younger fans is imperative for growth. Sony needs important projects to base its emerging technology around. And who would bet against this partnership of technological and sporting might?
Rapper offers songs for sale on Royal
Superstar rapper Nas has partnered with Royal to offer two of his recent songs to fans online.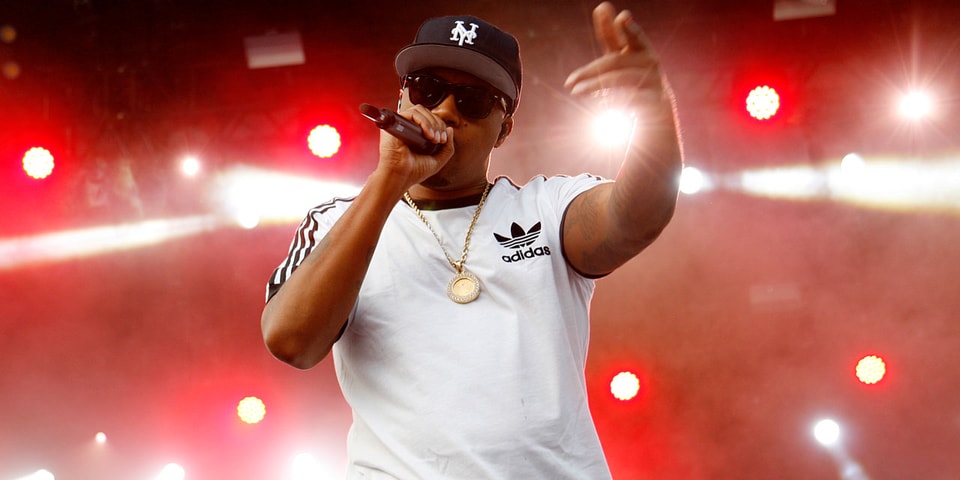 The tracks, which were released in 2021, will drop on January 11th. Fans can choose to invest at three different levels, from $99 to $9,999.
Perks also include being able to join the official Discord channel and VIP concert tickets for the most valuable tier purchasers.
Royal says:
Royal tokens give you partial ownership in a song's streaming royalties. For Ultra Black by Nas, a total of 50% of the streaming rights will be sold. Percentage ownership per token is different across each tier and is shown below. Collectors will receive royalties as the artist gets paid.
At the top level, for your 10k investment in |"rare" by Nas, you get 1.5789% ownership.
An email from Royal.io said that they will be accepting credit cards or USDC on Polygon.
There is more here:
Nas has a long-held interest in blockchain technology, having invested in Coinbase way back in 2013. It sounds like he has made a small fortune by investing in bitcoin too.
That's the wrap for this week - but don't forget to put 1700 GMT on Wednesday, January 12th in your diary for Content3's second-ever group Zoom.
Looking forward to seeing you then, frens! ❤️‍🔥